Shipping costs
You can collect the desired models free of charge at our store or at one of the expositions or events where we are present (check the dairy on the website for dates).
If you are not able to pick up the models yourself, we can send them to you.
Shipment is at risk of the buyer. The models are wrapped with the utmost care. You will receive a track and trace code when ordering.
The shipment is done by Bpost according to the standard rates and this all over Europe.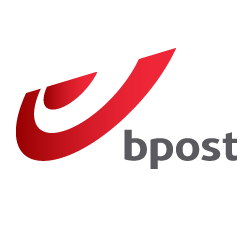 One order = One delivery charge!
For shipping outside Europe: price on demand.
The rates below are exclusive of any import duties.

PRICES:
COUNTRY: PRICE: TRANSIT TIME:
___________________________________________________
Austria (AT) 23.00€ 3-4 days
Belgium (BE) 7.00€ 1-2 days
Bulgaria (BG) 29.00€ 3-4 days
Canada (CA) 29.00€ 4-5 days
Cyprus (CY) 29.00€ 4-5 days
Czech Republic (CZ) 22.00€ 3-4 days

Denmark (DK) 20.00€ 3-4 days
Estonia (EST) 29.00€ 3-4 days
Finland (FI) 23.00€ 3-4 days
France (FR) 12.00€ 3-4 days
Germany (DE) 9.00€ 3-4 days
Greece (GR) 23.00€ 4-5 days
Great Britain (GB) 19.00€ 4-5 days
Hungary (HU) 21.00€ 3-4 days
Iceland (IS) 33.00€ 4-5 days
Ireland (IE) 23.00€ 3-4 days
Italy (IT) 19.00€ 4-5 days
Latvia (LV) 29.00€ 4-5 days
Lithuania (LT) 29.00€ 4-5 days
Luxemburg (LU) 8.00€ 1-2 days
Malta (MT) 29.00€ 4-5 days
Netherlands (NL) 9.00€ 1-2 days
Norway (NO) 35.00€ 4-5 days
Poland (PL) 21.00€ 3-4 days
Portugal (PT) 22.00€ 4-5 days
Romania (RO) 29.00€ 4-5 days
Slovakia (SK) 29.00€ 3-4 days
Slovenia (SLO) 29.00€ 3-4 days
Spain (ES) 21.00€ 4-5 days
Sweden (SE) 21.00€ 3-4 days
Switserland (CH) 30.00€ 4-5 days
Turkey (TR) 22.00€ 4-5 days
United States (USA) 35.00€ 4-5 days